Hotel&Resort nelle Marche
I CALANCHI is a unique place that transports its guests on an extraordinary journey to discover the beauty of its places and ancient flavors, between excellence, quality, passion for good food and joie de vivre.
The staff takes care of the guests taking care of every detail with dedication, guided by a deep spirit of friendship and hospitality, sharing the tastes and beauties of the place and the surrounding area.
The use of the swimming pool, umbrella and sun loungers is included in the offer price.
Our addons
Offers valid for stays until July 21st
Book your stay at our facility and choose the exclusive services to add
IN THE HEARTS OF HILLS, 5 MINUTS TO THE SEA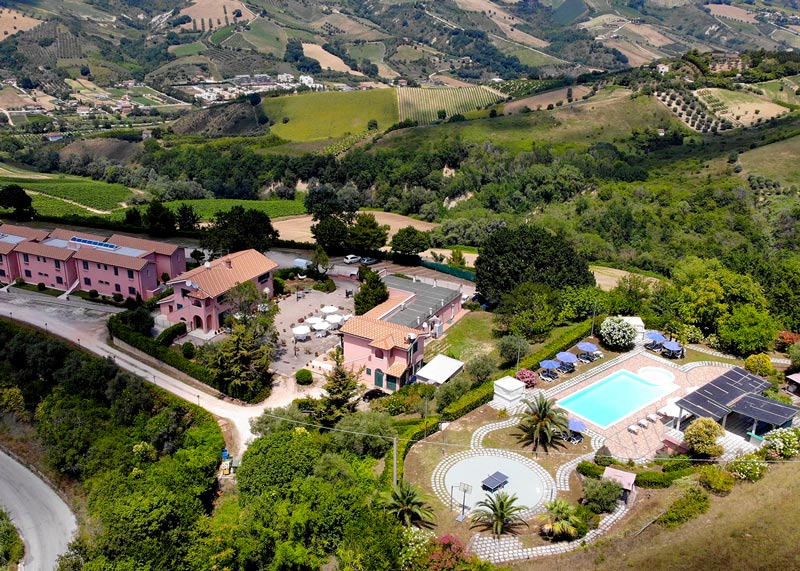 Territory of wine
The Piceno is among the best areas of the Marche for wine production. In particular, the area from Offida to Ripatransone boasts a variety of world-class wines.
Business Travel
Take a break after a long day's work. Recharge in an elegant room, equipped with every comfort, enjoy free wifi and ample private parking.
Wellness
Poolside massages, functional gymnastics and yoga to meditate and relax in a unique setting.
Family Holiday
I CALANCHI is the ideal destination to spend pleasant moments of vacation with your family.
Italy in one region
The Marches, the only Italian region in the plural, are synonymous with wonderful landscapes, colorful territories, hills with harmonious and sinuous shapes, cliffs and caves that alternate with unforgettable beaches, history, art and tradition.